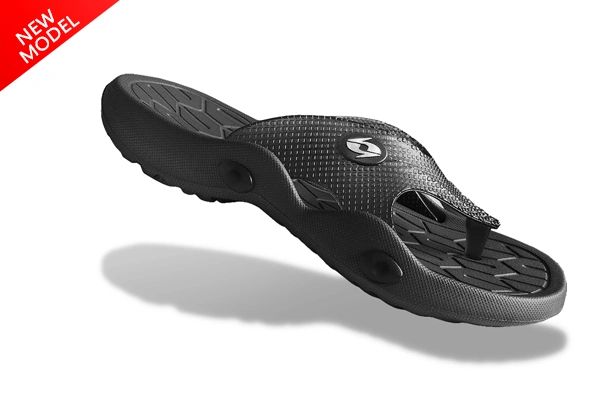 Viper 2 - Black
Description
Slippers-slider Hybrid Design
Thong slippers that look and fit like sliders. Wide straps hug the feet securely, while comfortably nestled on an ergonomically sculpted topsole.
Light + Comfort
This material is ultralight, soft and bouncy, and provides ample traction on most surfaces.
Softstep™
Injection-Molded sole, made from our proprietary blended hi-bounce, medium-density Phylon, provides an uber comfortable foot bed and optimum shock-absorption.