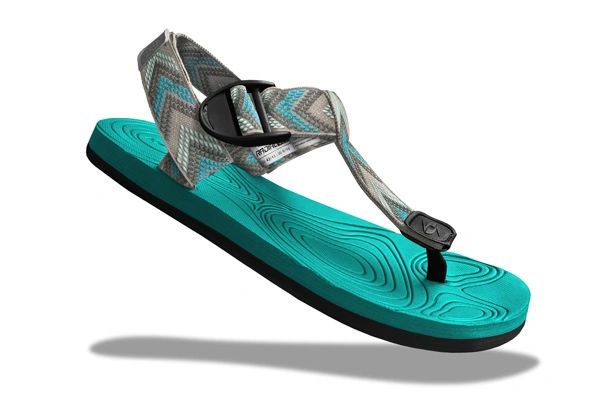 Radial Duo - Aqua/Black
Distinct Design
Unique DuoStrap™ single-strap thong with a detacheable ankle section. Easily and quickly converts from sandals to slippers. Made of soft but tough nylon webbing, mated to a bouncy concave phylon footbed, designed to comfortably cradle you feet.
NuRubber™
Made of new-generation synthetic rubber that mimics the grip, flex, and toughness of real rubber, but is so much lighter.
Tire Tread Outsole Pattern
Engineered for optimum traction and sporty styling.